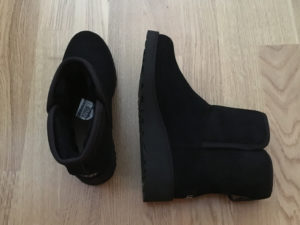 The winter is coming and the only thing I had in my wardrobe this year were high heels boots and sneakers. This winter I needed something warm, easy to take on and off and without heals.
I bought black UGG Women's Kristin Winter Boot and will review them in this article.
The boots are made of thick suede leather with a natural sheep fur inside. They are soft and very comfortable to wear!