Buying guide to snow boots
Last updated November 22, 2017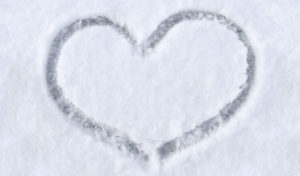 There are several things to consider when buying snow boots.
1. Cheap or expensive?
Many people choose to buy the expensive ones thinking they are much better quality boots. In the mean time, many tests from Sweden and Norway have shown that cheaper alternatives may be better and keep your feet warmer than the boots from expensive brands.
The expert advice is this: consider the qualities of the boot rather than price.
Here's a list of things to consider when choosing snow boots:
2. Boot height
Snow boots should be high enough to isolate snow. Otherwise the snow will fall inside, melt and your feet will get wet and cold.
Consider also boots with snow gaiter that will prevent snow from falling inside.
3. Water resistance
It's important to keep your feet dry in cold weather or you'll get frost bites. There are waterproof boots and water-resistant ones. The difference is that water-resistant boots are not as sealed as waterproof ones.
The most waterproof boots are rubber boots. In dry snow you will probably be better off with a leather-upper boots or rubber shells.
4. Insulation
Insulation is a material inside a boot which protects the feet from loosing the heat. There are different types of insulation.
Thinsulate is the most common synthetic material on the market, providing warmth without too much weight. Although the weight of the Thinsulate insulation material should be considered when choosing the boots.
Here is a general guideline on how much Thinsulate should be in a boot for different cold temperatures:
| Weight of Thinsulate material | Temperature |
| --- | --- |
| 200g | Normal cold weather |
| 400g | Prolonged walking in a normal cold weather |
| 600g | Very cold weather |
| 800g | Extremely cold conditions |
Wool is the best insulation material, but it is not used as often these days.
Other synthetic blends are used in different boots. New ones being invented all the time. Not all of them are good. Read the reviews carefully!
5. Traction
Snow and icy surfaces are very slippery so your snow boots should have good traction. Falling on ice underneath the snow is the main reason for bone fractures and sprains in winter.
The unfortunate fact is that most of the winter boots on the market fail test of walking on ice.
Here are the things to look for in snow boots when considering traction:
Large treads. Just like winter tires have better grip with deeper treads, same with the boots. Large treads on the outsole give better traction on icy surfaces.

Textured rubber outsoles. Not all materials are good on ice. Hard rubber is particularly slippery.
6. Sizing
Snow boots should be a bit larger in size than your usual shoes. The number one reason is that you need some air circulating around your feet in order to preserve warmth. It is also easy to impede blood circulation in snow boots.
Manufacturers temperature rating
Some manufacturers of snow boots like Sorel provide a temperature rating for their boots. The rating is an indication whether the boots are suited for cold weather. These ratings don't always work as as they are set for some specific conditions. Many factors determine whether your feet will be warm when it's cold outside like clothing, activity, health, wind and moisture on the ground and much more.
The most important thing to consider is that if the boot is rated down to -25° it doesn't mean your feet can't get cold. In fact, most manufacturers stopped providing temperature ratings due to legal reasons as a lot of kids and even adults got frost bites. The boot rated -25° may hold your feet warm for 1 hour, but not more if you don't move or have good clothing otherwise.