UGG Women's Kristin Winter Boot review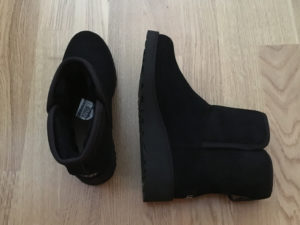 The winter is coming and the only thing I had in my wardrobe this year were high heels boots and sneakers. This winter I needed something warm, easy to take on and off and without heals.
I bought black UGG Women's Kristin Winter Boot and will review them in this article.
The boots are made of thick suede leather with a natural sheep fur inside. They are soft and very comfortable to wear!
The first thing I did at home was to impregnate them with a water repellent spray. They are not waterproof at all otherwise.
It was snowing outside so I didn't have to wait too long to test the boots.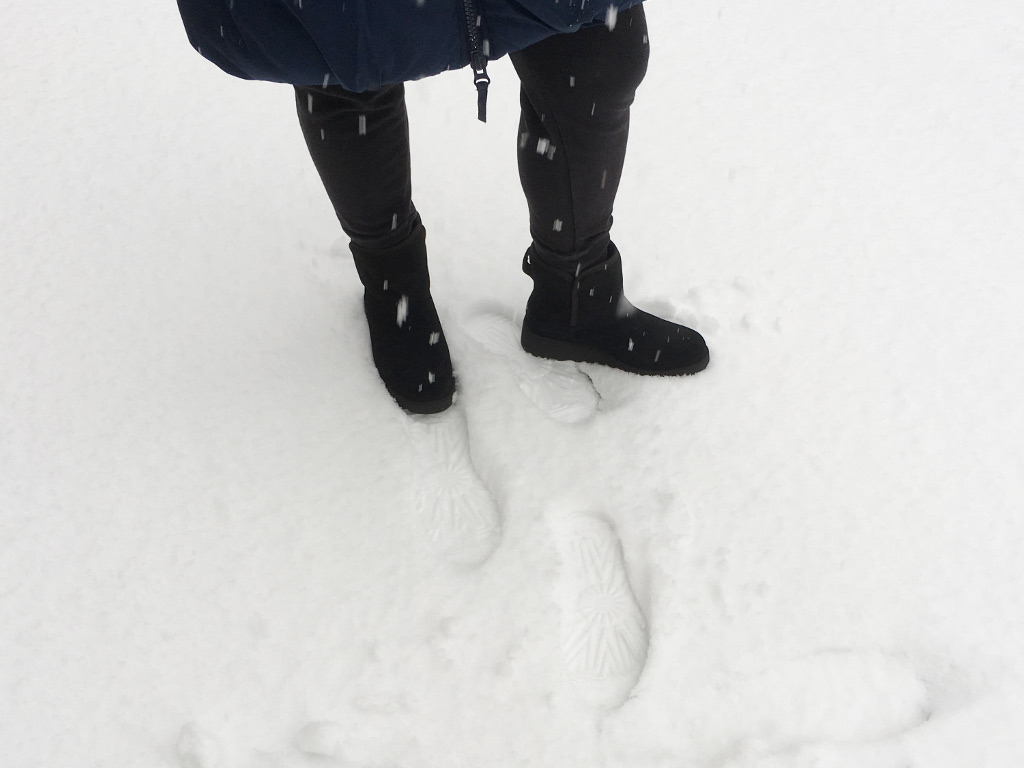 Pros
The boots are very easy to take on and off. There is an eyelet on the back of the shoe if you need help getting them on. You can take them off without even bending over.
Very warm.
Soft and comfortable. Do not require to break in. They fit right on.
Elegant looking. The boot is narrow, so your feet don't look chubby like in classic UGGs.
Thick soles make the boots warmer and less prone to be wet from water pits and slush.
Cons
No shoes are perfect as is. There were some things I wasn't quite glad about:
The sole is slippery. The threads are not too deep and somewhat rounded. This makes the boots somewhat dangerous to wear if there is ice outside. I could slide into them on the roads where cars have pressed the snow down.
They are not waterproof. It wasn't a problem for me yet, but winters here are not just dry snow all the time. It rains sometimes and the snow goes on and off multiple times.
The boots are short and don't sit tight at the top. This makes it easier for snow to come inside.
The sizing seems to be rather off. I generally wear size 35 or 36 EUR (5-6 US). The boots I bought had to go up to size 37 EUR (7 US). This maybe has to do with my slightly wide feet. My usual size was very tight.
After wearing for some time the boots still look like new. I particularly like their elegant look on my feet.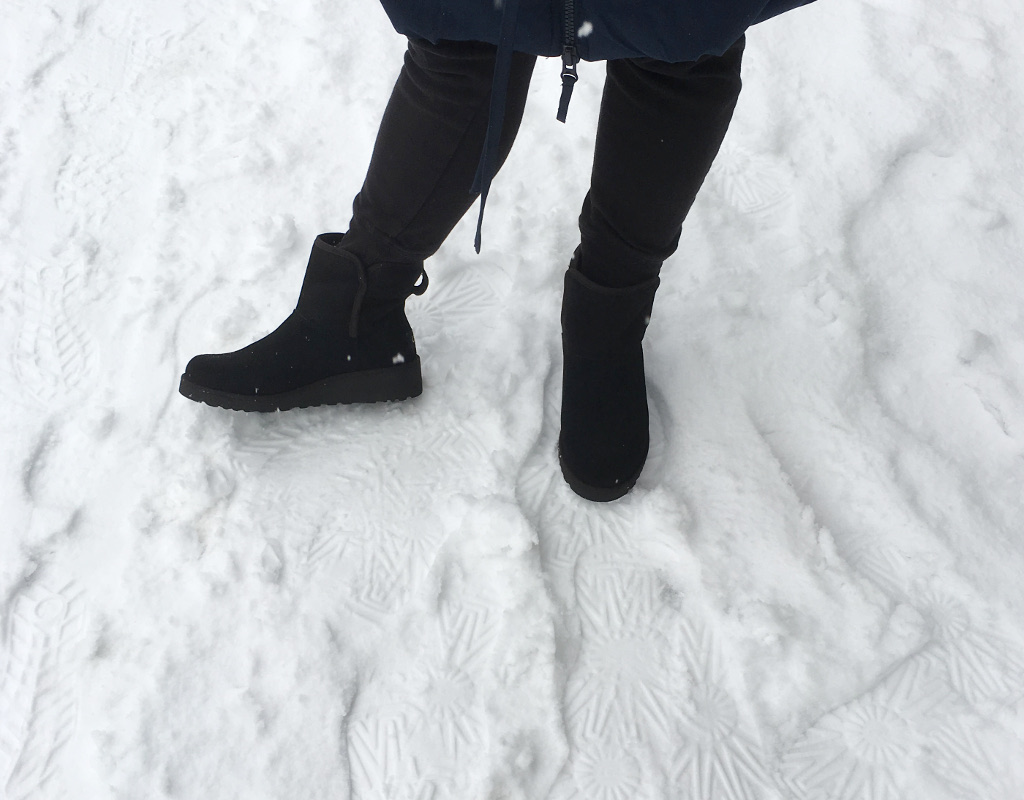 Overall I would give them 4 of 5 stars.
There are also different sheepskin care kits available from UGG. I didn't use anything yet.
Update after 2 month:
The boots are great as they are very warm. I'm walking for several hours i -10C almost every day and my feet are never cold.
One thin though is that they are very slippery. I didn't have a chance to go up even the smallest hill covered in some ice in these UGGs.
What I do now is to wear anti slip protection for shoes: